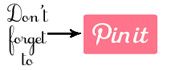 Every now and again I find awesome treasures at Goodwill.
Any thrifter will tell you it's hit and miss when you go thrifting!
I found this little guy for $2...needs a little TLC!
To spruce him up, and make him fit for Miss J's room, all I needed was some primer and pink spray paint.
Here's the piggy during the transformation:
Here's Miss J's new pink piggy bank!
Very cute, but still missing something.....eyes, a nose and some decoration were in order!
If you read my blog regularly, you know I

LOVE

damask!
I went to Michael's and found some cuuuuute damask stickers.
At home on Miss J's bookshelf!
Total Cost:
Piggy Bank-$2
Spray Paint- $0
(left over from other projects)
Stickers- $2
Total: $4