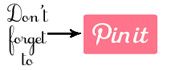 Do you have a little one OBSESSED with the movie Frozen?
For an upcoming Frozen Birthday bash, we needed some fun party favors.
Here's a full tutorial on how to make them!
First up, gather your supplies!
Everything was purchased at my local Hobby Lobby and Michael's.
The images for the bottle caps were purchased here.
First up, punch a hole in your bottle caps.
This tool made it very easy!
(they have a little slit in them where you can pull it apart)
Now, use your 1 inch paper punch to cut out your images.
Carefully peel off your Epoxy Stickers, and place on top of your cut out images.
Now, glue them to your bottle caps.
A small dab of glue will do.
Here's a shot of mine all glued on.
The picture of Olaf on the beach is one of my favorites!
Cut your ball chain (with regular old scissors), to the length you want.
Add your chain to your bottle cap, and you are DONE!