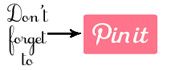 Hey friends!
If you read my blog, you know that I've been expecting a little bundle of joy.
She's finally here!
Little Miss E
8lbs 13 oz, 20 inches long.
Right now I'm focusing on getting some sleep, and playing with my other two kiddos.
I'll be back soon with a fun tutorial!