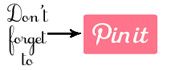 Let's talk laundry. One of those absolute, must do, chores.
Multiple times a week around here!
About 2 years ago, my mom started making her own laundry soap. She finally convinced me to try some out; I loved it!
It smelled clean and fresh, and it was lacking all those gross chemicals found in the majority of detergents out there.
She helped me mix up a batch of detergent, and IT LASTED ME A WHOLE YEAR!
It cost me 8.77 for all the ingredients.
And because it lasted me a whole year,
It only cost me $8.77 to do a YEAR's worth of laundry!
I would say that's a significant savings.
Want to majorly cut back on the cost of detergent? Read on, my friend.
3 (three ounce) bars Ivory Soap, original
Get a large plastic bucket, and use this to mix it up and store it!
Grate the fels-naptha bar, and 3 Ivory soap bars with a cheese grater.
Measure Borax and Washing Soda into your bucket.
To use, simply add 1 Tablespoon to your laundry. I have a front loading washer, and it works great!
Since we're talking about laundry, let me mention that I've also stopped using fabric softener. I now use....
That's right! I just use vinegar instead. Contrary to what you are thinking right now, it does NOT make your clothes smell even remotely vinegar-y! It gets them nice and clean, with no chemicals.
I just add a dryer sheet to my clothes when I dry them, and it gives them a light clean smell.
The best part is it only costs $1.97 for a JUG of vinegar. That is SO MUCH CHEAPER than buying fabric softener!
To make it easier to pour, I use that little blue water bottle. I use anywhere from 1/4 to 1/3 cup of vinegar for each load.
Now that you know all my secrets, make yourself some detergent!