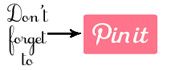 Hey there! I have the BEST tip to pass on to you today!


See that gorgeous green rug? I seriously LOVE. IT. Great color, great texture, and durable enough to stand up to my rowdy bunch!
After having the rug about 6 months, it was starting to fuzz up. Most people would probably never even notice, but it was driving me super crazy. It just looked ratty.
So, I ordered a fabric shaver-it didn't help. It would "kind of" pick up some of the fuzz.
I realized I needed something to actually SHAVE off the fuzzy stuff.
Enter my hubby's hair clippers.
I didn't use any of the attachments, just the straight up blade.
These are cheap-o hair clippers from Wal-Mart. Nothing fancy.
I gently skimmed the top of my rug. Don't push down! Just skim it across.
NOTE: This is an indoor/outdoor rug with a flat weave. I wouldn't recommend this for a rug with a super plush pile.
That said, here's a little before and after!!
Can you believe how different it looks?
It seriously looks BRAND NEW again. So pleased!
This is what it looked like in progress. Fuzz EVERYWHERE.
Looking good again. Whew.
Hope this tip helps someone rescue their rug!