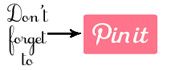 I've been promising you a "how to" post on spray painting.
Here we go!
First off, most of the things I spray paint are small-like picture frames, random do-dahs, chandeliers etc.
chandy
makeover found
here
Sooo, the thought of spray painting actual furniture was a VERY scary thing for me.
Here's what to do if you want your paint job to turn out great!
The brand of spray paint you use MATTERS! I have used lots of brands, and I honestly think that

Krylon

is the best. Do not buy the $1 can of spray paint. You will wind up using 4 cans of cheap-o paint to do what 2 cans of Krylon can do. Experience speaking!!
(the "no cheap-o spray paint rule" applies to ALL spray paint projects. Not just furniture!)
I do not sand my furniture before priming. I think it creates a huuuuuge mess, and if you use a good primer, it's not really a necessary step.
Prime your furniture before spray painting! DO NOT SKIP THIS STEP! I cannot emphasize enough how much it matters whether or not you prime. If you don't prime, your spray paint will chip and look awful.
I have tried lots of brands of primer, and the best by FAR is Kilz. It covers a lot with one can, and it is just awesome. For some reason, it leaves a fine "grainy" texture on your furniture after it dries. Use 220 grit sand paper and lightly sand your furniture after you prime. That grainy feel comes right off, and leaves your furniture feeling smooooooth!
Prime the heck out of whatever you are spray painting. It will take a few coats, but will be worth it! Prime until your furniture is a uniform white, with no splotchy patches.
After you prime, it's time to spray paint! No matter what color you choose, the rule is the same. Light, even coats, with plenty of drying time in between.
If you want to save your hands, use rubber/vinyl gloves when spraying/priming. It is hard to get spray paint off your hands!
(this is my favorite kind to use)
After you spray paint, it's time for the final step-Polycrylic. This seals and protects your paint job. I've read that polyurethane will yellow over time on furniture that is painted white, so polycrylic is a better way to go.
Other pros of polycrylic: it is way less odorous than polyurethane, you don't have to use mineral spirits with your brush, and it doesn't bubble. I used the minwax brand, and I really like the results. It is easy to apply, and dries fairly quick.
I highly recommend sealing your furniture; it really is a step you shouldn't skip. It will keep your primer/paint job from chipping!
For those that will ask: I have tried brush painting furniture before, with latex paint, and I never get good results. I always have brush strokes, and I just don't think it looks as professional. I think that spray paint is usually a much better option.
Specifics on spray painting a crib
All of the above tips apply.
I personally emailed several ladies in blogland who spray painted their cribs to ask how their spray paint job has held up. They all said it has held up great, with no chipping, and that they wished they had done it sooner!
Spray painting is going to be your fastest way to give your crib a face lift. I can't imagine trying to get in between all those slats with a brush!
Disassemble your crib as much as possible before spray painting. It will make it easier to get in all the nooks and crannies.
To give you a reference, my crib (which is a large crib) took 6 cans of primer, and 5 cans of spray paint.
Hope these tips help, and feel free to email me with questions!
alittleofthis.alittleofthat.blog@gmail.com
Linking up here!
and Tidy Mom