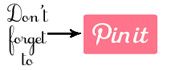 IKEA Trofast buckets

(I got the medium sized ones)

Jigsaw

Drill with spade bit

Sandpaper

Spray Paint

Clear Sealant
Each rectangle is 15.75" across, and 10.25 inch tall

I measured in 4" from the side of the table

I measured 2.25" from the top of the table.
Drop in the bins, and fill with Legos!
(those bins hold A TON of Legos)
To actually build stuff on, I ordered gray 15x15 baseplates from
Amazon
to glue to the table. I needed three to fill the width of the table.