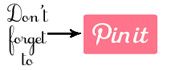 Make believe and dress up are a regular activity around these parts!
Miss J been requesting her very own superhero get up for a while.
Who am I to say no??
Aren't they cute?!
The mask and cape were pretty easy to make.
The pattern for the mask can be found
here
.
I made mine out of felt, sewed them together, added a little elastic, and voila!
The applique patterns I used on the back of the capes can be found
here
.
Overall, it was a VERY easy sewing project. I just used scrap fabric laying around.
My niños are happy superheroes!