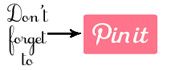 Miss J is 4!
I can't believe it!
For her birthday, she wanted an "Art Party". It was so much fun!
My favorite part was the cake. I haven't had this much fun making (and eating) a cake in a long time!
My inspiration for the cake was one I saw at
Whisk Kid
.
Instead of making a cake from scratch, I just used boxed cake mix, and Wilton food coloring
(aLOT of food coloring!)
.
Here's how my cake turned out!
I love how bright the layers are!
Here's the whole sha-bang:
Top of the cake:
I ADORE the ruffles. Miss J seemed pretty excited too :)
To make the ruffles, I used Wilton tip #103(the rose tip), and made zig zags all over the top.

In the colors of the rainbow of course!
More details on the Art Party to come....