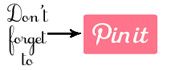 I L.O.V.E. cake stands. I think they are so elegant. It can make food look a little classier just by putting it on a cake stand. However, they are not cheap. Especially the nice ones....
This one from Pottery Barn is $45. Cute, but pricey.
This one is from Wilton, and not as cute as the PB, and is 32.99.
You get the picture. Cake Stands are not cheap. My solution? Go thrifting!
I went to my local goodwill and found a nice white candlestick, and a china plate.
Look for a plate that is interesting, and not too plain. Make sure the plate and candlestick are the same tone of white. White ceramic can come in all shades. You want them to match.
Make sure the candlestick isn't too tall. It will look weird for a cake stand if it's too tall....
After you have a good candlestick and a nice plate, Gorilla glue them together!
Let the glue dry.....and there you go. A $2 cake stand. Just as cute as PB!
Now, no cake stand is complete without some goodies on it. That's better!