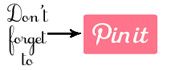 I have been seeing a lot of keys lately. Everywhere.
These sweet keys are from Pottery Barn....of course :)



This framed art version is from Restoration Hardware, and is $199.00. Yes, you read that right. Ouch!



This wall art is pretty cute, and I love the little pillow.



So, I've been on the lookout for some old skeleton keys. We went to Canton, TX last month for their annual Trade Days, and it was awesome! They claim to be the largest flea market in the country. In the month of May, they have around 15,000 vendors and about 200,000 people come to shop. I was shocked by the amount of 'treasure' I found! If you want to find junk to re-do or decorate with, Canton is the place to go!


Anyway, I found lots of skeleton keys on our trip, and have been looking for a frame for them. I found a cute one at Goodwill today. It was in pretty good shape, and already a chocolate-y brown color.


I added some burlap for the background (you know me....) and hot glued on my keys and key hole. Think it turned out good? Now I have to find juuust the right place for it!



I'm linking up at Get Your Craft on!