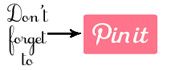 I'm excited to show you my latest endeavor: Crown Moulding!
The thought of doing this myself has had me scared silly for the last few weeks.

There was nothing to be worried about! It was SO EASY to do!


My husband and I did it ourselves, and it took about 4 hours total. We had a hand saw and miter box, and not much of a clue about what we were doing. If we can do it, so can you!
Before:
After:
Some close ups of the Crown Moulding:
TIPS and Tricks for DIY Crown Moulding:
Don't be afraid to tackle this yourself; it's EASY!
Buy pre-primed moulding.
Paint your moulding BEFORE you install it.
Use the inner and outer corner "cheat pieces" to save you from having to miter the corners.
Don't think you need a big power saw for this; we used a hand saw and miter box.
Measure twice, cut once!
Use Liquid Nails to hold it in place initially, and then use nails (we used a nail gun, but you can do it by hand too)
Use LATEX caulk to finish the edges. Latex is paintable, silicone caulk is not.
Caulking can be messy; use a wet paper towel to wipe any drips and to wipe your fingers as you go!
The BEST part of this project? It was CHEAP!!
Two 16 ft Crown Moulding pieces = $40
Two 12ft Crown Moulding pieces = $30
Four Inside Corner "cheat pieces" =$30
Latex Caulk = $1.40
Caulk Gun = $6
Paint = $25 (I have TONS left for more projects!)
Total Cost: $132.40
Some resources on the web I found helpful: