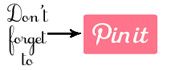 Just a quick recap of what it looked like before and after:
Before
After:
Alrighty.....that's the simple steps of what I did. I'm going to go number by number and give you tips, tricks, and how-to's!
I only painted the room 3/4 of the way down because I knew I would be wallpapering below. Save yourself some time!
If you've never installed a new light fixture, try it! It is SOOOO easy!
Turn off the power to the room @ the breaker box-very important
Unscrew the old light bulbs, and take down the old fixture. This is a figure it out step. Every fixture is a little different to take down.
Match the wires for the new fixture to the wires coming out of your wall. Black to black, white to white, and ground to ground.
After matching your wires, wrap them in electrical tape, or use the little caps that come with most fixtures to secure them together.
Install the new fixture using the directions.
Mine went from this to this:
I bought pre-pasted wallpaper that is paintable.
I did not use extra paste.
I simply measured 36 inches (that's how tall I wanted mine; you can do any height you like), and cut the wallpaper.
I then dipped the cut length in water.
I let it sit in the tub of water for 30 seconds or so, and then I pressed it on to the wall.
I used a smoothing tool (made for wallpapering) to smooth out any air bubbles.
Work from top to bottom! Have paper towels handy to clean up the paste that oozes out the bottom. You will get ooze!
Measure your next length, dip it in water, and press it on to the wall. Very easy!!!
I think it looks pretty dang good for wallpaper.
After measuring and cutting the trim, I held it up to the wall where I wanted it and leveled it. Make sure you level! You don't want it all wonky looking! After leveling it, I attached it to the wall with liquid nails, and used the nail gun in a few places. (in the pics below you can see the nail holes, and where all the seams don't line up yet)
I don't remember exactly what type of trim it was; just some I thought would look nice on top of my existing baseboards. It was about 1.5 inches tall. I measured the trim and cut it. I again pre-painted it. I then attached it to the walls with liquid nails, and used the nail gun in a few places. No need to level this step. The baseboards were already there, so I just put the new trim right on top.
This stuff is my new BFF. Seriously, it's amazing!! It covers so many flaws.
I used a cheap caulk gun from Lowe's.
I used LATEX caulk. The cheapest they had. The cheap kind is just as good as the expensive stuff.
Latex caulk is paintable, so once it dries, you can paint it to match your trim.
Caulk along the top and bottom of any trim that you add. Also, caulk in the corners where your trim meets.
To get professional looking lines when caulking, use painter's tape.
Tape a little above where you are going to caulk
Using your caulk gun, run a thin bead of caulk along the edge of the tape. Smooth with your finger! It will look messy.
Immediately remove the tape. Don't let the caulk dry! The tape will pull off all the caulk if it dries.
Look at how SMOOTH those caulk lines look!
Reapeat this until you have caulked the top of the trim, and the corners where the trim meets up.
I used an oval mirror we already had. It was brown to begin.
I love the details; I thought they looked really feminine!
I carefully taped off the mirror part, and gave it a primer coat.
After the primer coat, I used Krylon (Ivory) spray paint. 2 or 3 coats; I was careful to get in all the cracks and "swirlies".
Using an existing flower pot, I spray painted it, and hot glued on some pink ribbon.
I bought a white hand towel, and used fabric glue to attach the pink ribbon. Should be fine as long as I hand wash the towel....
The basket I used is actually a bread basket from Target. It is the perfect size for three rolls of TP! And, it was on clearance; awesome!