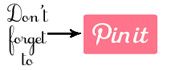 We've lived in our house 3 years, and I've completely ignored our powder room (1/2 bath). I'm not sure why since I use it a gazilion times a day! Just one of those projects that got put off.
Well, I got a bee in my bonnet to fix it up! I knew I wanted....beadboard. Ahhh! So lovely and fresh looking! I was thinking something like this:
I started researching tutorials online on how to install beadboard, and I realized I might be getting in over my head. Especially when I read on several sites that they recommend removing all plumbing fixtures first (AKA the toilet and sink). Ummmm. Not gonna happen. Wayyyy too much work for me!
That's when I stumbled on
THIS
amazing blog. She used beadboard
wallpaper
to mimic the look of beadboard for a FRACTION of the effort, and a fraction of the cost.
I'm sure tons of you already know about beadboard wallpaper, but it was a revelation to me!!
Off to Lowe's I happily went to buy myself some faux beadboard.
BEFORE:
And my personal favorite, the "Hollywood" lighting. Ughh! Classy, right?
I won't bore you with the details of how we did our re-do. That will be a seperate post, so look for it!
AFTER:
Here are some close ups of the "beadboard" and the chair rail:
It looks prettttty close to real beaboard!
Here are the baseboards that I "chunked" up. Lovely!
Here's our new trashcan:
(a flower pot I spray painted!!)
I am LOVING my new space!
~Linking up to
these
great parties~