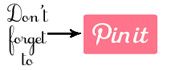 I have a quick and easy craft to share with you today!
I recently helped host a baby shower, and wanted the mom-to-be to have a cute corsage to wear!
Supplies Needed:
Gerber Daisy flower
(in multiple colors if you are doing a multi-toned corsage)
Glue Gun
Pacifier
Safety Pin
Ribbon (Optional)
Step 1
Take apart your flower by removing the middle and seperating the petals.
Step 2
If making a multi-toned flower, repeat step 1 for the other color(s)
Step3
"Stack" the petals starting with the largest, alternating colors and using hot glue in between each petal.
Step 4
Hot glue the safety pin to the back of the corsage.
Step 5
Hot glue the pacifier to the front (you could use double sided tape if you want the pacifier to be re-usable).
Step 6
Add a little ribbon if you like!
Simple, easy, and cute!