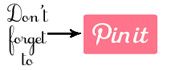 Before taking Mr. A's room from this:
to this:
I did A LOT of research. I surfed tons of blogs, and found some AWESOMELY (is that a word?) helpful tips out there.
I'm going to compile a few of the most helpful things I found for DIY Board & Batten.
Just use a roller, and you can paint a bunch all at once! I had 31 lattice strips to paint, and this saved A LOT of time!
Caulk, and smooth with your finger. IMMEDIATELY remove the painters tape.
You now have nice, clean lines!