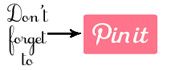 I know I've mentioned before that we love to cook at our house-A LOT!
We prettttty much have every spice known to man.
To organize some of our more "random" spices
(that I use in small quantities)
, I got this great little spice rack from The Container Store.
(Click here to see it)
It came with the option of hanging it on a wall, or stand alone. I chose the stand alone option.
I filled it with spices.....
The problem was, the pre-printed spice labels that came with the set didn't include any of the spices I needed! It was all generic stuff like "thyme, oregano, etc". I cook with way more fun spices than that!
So, I came up with an easy way to personalize any spice rack you buy.
Grab some of theses: (found mine at WalMart)
(note that these are CLEAR labels...I like the way the clear ones look much better)
Using Microsoft Word, I printed a whole page of my spice labels.
(sorry for the poor quality....the screen shot of my computer is fuzzy, I know!)
After printing my labels, and cutting them down to size, I added them to the top of my spice jars.
Ta da!
After doing that for all my jars, I'm now super organized, and it's been personalized for my spices!
Close Up:
From the front:
Total Project Time: 30 minutes