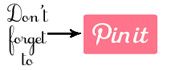 My little man is growing up! Sniff.
Anyway, I digress. It's time for a new room. This little guy has outgrown this:
So, we took everything out of his room (which was a PAIN!) and were left with this:
I've been wanting to do this somewhere in my house for forevvvvver!
I am INSANELY happy with how it has turned out!
It wraps allllll the way around the room:
View by the closet:
Close up:
Just another BEFORE and AFTER:
Stay tuned for a Tips & Tricks post all about Board and Batten!
and