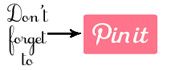 Sorry for the lack of posts my dear readers!
I've had a lot of THIS going on at my house:
And by this, I mean potty training Mr. A.
The good news? He has been accident free for two days!
Woohoo! For all those
(and that is pretty much everyone I know)
who told me boys were harder to potty train than girls, you are wrong! Mr. A was a million times easier to potty train than Miss J.
disclaimer: I'm sure this is just my experience....everyone has told me that boys ARE harder than girls to potty train :)
Since I'm not posting about potty training, on with my latest DIY.
Miss J was assigned to bring snack to her preschool class. There are 13 kiddos in her class, and she and I both wanted to make it fun.
Following
this
tutorial on how to print lunch bags on your computer, I designed my own bags in photoshop, and printed them right here on my home computer.
Here they are right off the printer:
I will have a FREE DOWNLOAD of my snack time bags below!
Close Up:



We filled them with yummy treats like muffins, fruit snacks and raisins:
I found the cute pencil tag over at
Paper Glitter
. This is one of her free downloads!

Here's our cute snack bags, loaded with goodies:

Ready to be enjoyed by Miss J and her class!
Click Here for a great tutorial on how to print lunch bags on your home printer.