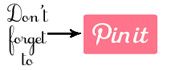 My mantle has been looking very sad for.....well, a long time.
I don't know why, but I'm kind of unmotivated to do anything with it.
I finally got sick of how it was looking, and gave it a spring-y overhaul!
Here's the final result:
I'm loooooving my two new vases that I *made* myself!
I'm not a big faux-liage kind of person, so I tried to go with stuff that looked kind of realistic.
I'm liking this little bunch of stuff:
Want to know how to MAKE your own milk glass vase? Stay tuned!
I made these cute little "moss balls" and put them on my white candlesticks I already had.
I went with really earthy looking moss.
I also made this little sign; it was a different color and said something else.
I re-purposed it!
Overall, I'm liking all the white and brightness it brings into my brown living room!