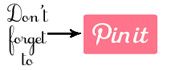 We whipped up some easy homemade finger paints today!
Recipe
2 cups Water
1/2 cup Corn Starch
Food Coloring
Combine the water and cornstarch in a pan, and whisk it until the corn starch is smooth
Turn the heat up to high, and bring the water/cornstarch mixture to a boil. Whisk continuously.
The mixture will thicken up FAST!
Once thickened, remove the pan from the heat and divide the mixture between bowls. Start adding some food coloring!
Mix it up....
Enlist a little help if you like :)
And done!
Linking up here!