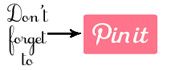 I was
lucky
enough to get a TON of free lumber last week.
It will keep me in projects for a loooong time. (oh the possibilities!)
Thought I would share my secret :D
1. Find a house under construction close by.
2. Wait until they are done framing the house.
3. Make sure you have a large vehicle to haul off all that lumber.
4. Write down the home builders phone number off the little
sign in front of the under-construction house.
5. CALL AND ASK if you can go through all the scrap wood laying around the property.
This is what I did, and the site manager was
SUPER
nice about letting me go dig through the wood. Her exact comment was "you would be surprised how many people
never call
and ask, and just come take what they want". She was even nice enough to load up some of the wood in her truck, and drive it to my house. I think she was
really
glad I asked first.
I found wood in every length and width imaginable. You will too if you can find a house being built around you!
I got so much lumber that it filled up the back of my full-size SUV. I mean, lumber is cheap, but who can pass up FREE?