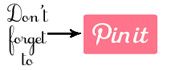 I've been looking for a kid's size couch on craigslist for months. I wanted an actual couch (at a good price!). Not one of those all foam cheap things.
Every day for the past few months I've done a quick search on craigslist, and found zilch. Then, one day, I finally found it!!
Here it is!
I was so pumped. It has a great, super sturdy frame.
It is the perfect size for my two little munchkins. They like to do flips off of it. Sigh. I try to teach them to be well behaved :)
Annnnd, it folds out. It's almost like a twin size bed. Perfect for a sleep over in a few years?
It just needed a little rescuing. It was a little stained, and the fabric was not the right color for Miss J's room.
Using a staple gun, and some hot glue......here is the seat after it's finished.
And..............here is the rest of the couch!
(I made the little lime green polka dot pillows)


Here's what it looks like folded out:
Miss J enjoying her new sofa:
Before:
After:
Before:
After:
This was such a fun project! It was my first "real" upholstery project. I think it turned out pretty good. Miss J seems to like it at least!