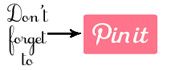 I have done a giveaway with CSN stores in the past, and they have some fabulous products!
My experience with them has been very positive; I have bought several pieces of furniture from them, and love the quality!
and SO much more.
I will be reviewing a product for them soon; stay tuned!