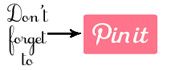 We have had this chair for a few years. I have never been that crazy about it....
The fabric is funky, and it's a little to....character-y for me. Is that a word?
So, a makeover was in order!
First, I cut apart the old cover, and used it as a pattern.
I decided to go with a nautical blue and cream stripe, with polka dots for the seat.
Here is the chair, waiting for it's new cover:
Here it is after I finished sewing the cover:
Lovin' the polka dots:
Here's my little guy enjoying his "boy chair"!