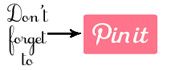 I shared the how-to for the spider place mat
here
if you missed it!
Today I'm going to give you run down on the pumpkin place mat. I thought this one was SO cute!
Cut out (2) pieces of white fabric to 15.25x15.25 inches

(or use whatever measurements fit your table the best)

Cut out (1) piece of tear away fabric stabilizer 15.25x15.25 inches

(this will keep your fabric from puckering and moving as you applique)
Cut out pumpkin piece

(see pattern below)

Cut out pumpkin stem

(see pattern below)
Transfer the "lines" onto the cut out pumpkin with a pencil, pen, chalk, etc. These lines will be your guide when you applique.

(hopefully you can see the lines I drew on the picture below)
If you want lettering, cut out letters.

(I used my Cricut to cut out my letters, but there are a variety of ways to do lettering.)
Lay the fabric stabilizer under your white fabric, and then pin the pumpkin in place.
Applique the pumpkin to your fabric by satin stitching all edges.
Applique along all the transferred lines to give your pumpkin a more realistic look-should look like this:
Pin stem to the pumpkin, and applique all edges with a satin stitch.
If you are using lettering, pin the letters to your fabric, and satin stitch all edges.

(using heat n bond to attach your letters is another way of doing it; I have used both methods)
Pin remaining piece of white fabric to the piece with the appliques on it. (

RIGHT

sides together)
Straight stitch all four edges, leaving a small hole to turn the fabric right side out.
Turn fabric right side out and press with an iron.
Top stitch around all four edges.
Thanks for stopping by!