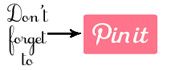 It's Miss J's turn to bring snack for her preschool again. She and I wanted to jazz up snack time a little....she loves bringing a "fancy snack" to school.
I don't know how fancy these snacks are, but they sure turned out cute!
Rather than load them up on sugar
(which I'm sure they will get enough of this weekend for Easter!)
, I wanted something less sugary.
Can you ever beat goldfish? What three year old doesn't love 'em?
How to make goldfish "carrots"
Take a disposable decorating bag (the kind you put frosting in), and fill it about halfway with goldfish.
Gather the top and tie with green ribbon.
Totally cute, right?
And, they take all of 5 minutes to make!