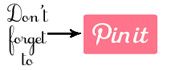 We are expecting our third baby in July!
When we found out it was a GIRL I was very excited!
I've been busy painting, sewing, and decorating for the last few months. The nursery is FINALLY finished!
I thought I would share it with you in stages....just to make you wonder what it looks like all together :)
I started with our crib. I LOVE the lines of our crib, and the shape, and the fact that it doesn't have a drop down side.....but the color had to GO!
This is what I started with.
Close up:
Again, I love our crib, and it has sentimental value
(having been used by my two previous little ones)
, but I have never been crazy about the color.
So, I decided to go for it, and paint it!
I took six cans of Kilz Primer, six cans of Krylon spray paint, a few coats of a polyacrylic sealant.
(don't worry, I used a really good spray paint respirator to keep those fumes away!)
Here is the result:
Close Up:
And yes, I made the bedding myself. A true labor of love!
I am so happy with how it turned out!
Before and After: