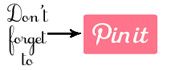 I have made many burp cloths over the years!
This is the easiest kind for me to make for new mommies-to-be, and thought you might like my quick and easy tutorial!
(if you can sew a straight line, you can make these!)
Supplies Needed:
Fabric in two coordinating colors
Sewing machine
Scissors
Ruler
(told you this would be easy!)
Step 1. Cut out your fabric into 11x16" rectangles.
(one of each fabric)
Step 2. Pin RIGHT sides together.
Tip: when sewing with minky fabric, pin the heck out of it! It will keep the fabric from moving, and will look great when done!
Step 3. Sew all four sides, leaving a small opening to turn it right side out.
Step 4. Turn your burp cloth right side out.
Step 5. Top stitch all the way around your burp cloth, making sure to tuck in the "hole" you left for turning.
DONE!
Close up:
A few more cute burp cloths: