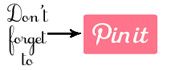 I loved that it came in two sizes. The biggest stencil was 20" across, and the smaller one was 15" across.
Perfect for drapes!
Do you know how expensive window treatments are?
This was a steal worth driving an hour for!
I used my stencils, some plain old acrylic paint, and stencil brushes.
1. Carefully tape your window treatment to a large open area so you can stencil the whole thing all at once.
2. Decide how you want to position your stencil.
I used a little blue painters tape to hold my stencil in place.
Carefully peel back your stencil to see your fantastic result!
4. Repeat a million times, until you cover your window treatment with as much design as you want.
5. Go back over your treatment with the stencil in another color, if you like.
I wanted a two tone look, so I went with a lighter shade of purple for my second stencil.
I let the stencils overlap in a few areas; I liked the way it looked.
Don't you love how crisp the design is? These stencils really are great!
My hubby came home and was like "why is our floor painted purple??!" All it took was a little elbow grease and water to get it up!
Close up of the design:
I think they turned out lovely!
They are bright, and a little on the modern side. It goes well with the rest of the nursery!