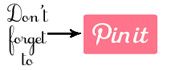 Every once in a while, I find some great stuff at Goodwill. If you thrift at all, you know it's totally hit and miss.
I've been on the hunt for a lamp for Miss E's nursery. I found this awesome crystal lamp base (that is currently sold at Target!) a few months ago at Goodwill.
I wanted a drum shade, and luck would have it, there was one in great condition at Goodwill.
I decided to go ahead and recover the drum shade with some extra fabric that matched the crib bedding I made.
It turned out like this:
Yep, I realllllly didn't like it. Ick. It has been sitting in her nursery for months, waiting for another re-do.
I didn't like how match-y it was to the rest of her room.....
The only problem is that I do NOT have the patience this late in my pregnancy to make a million tiny fabric rosettes. No way!
Cruising the fabric section at Hobby Lobby, I made a great find!
Shabby rosette trim by the yard! Pre-made frayed rosettes. Awesome!!
So, I stripped my lampshade....and spray painted it white.
I didn't worry about it looking perfect; it was just going to get covered up again!
Using my trusty glue gun, I attached the trim.
It turned out like this......
It is EXACTLY what I wanted!
Close up of that ruffly sweetness: