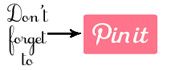 Sorry for the lack of posts! We took an 8 day family vacation, and these are some of the places we've been!
First we visited my family, and my favorite little sister!
Next, just me and the hubby went
here
for 2 nights while my parents watched our kiddos. Ahhhh. Relaxation!
Then we hopped over to
Sea World
and Miss J got to do a lot of this:
She got to be one on one with the dolphins for an hour and a half before the park opened. Yeah, she LOVED it!
Then we stopped in Austin, TX
And then we finally came home. It was a FUN trip, with lots of things to do and see.
Now I'm just trying to get unpacked and all our laundry done! I'll be posting a project soon!