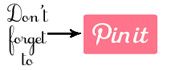 I have a frame obsession. Anyone who reads my blog knows this!
One of my favorite things to do is create photo walls. It is an easy and inexpensive way to cover lots of wall space!
Mix and Match your frames for a less "matchy matchy" look.
I loooove this swirly one.
The chunky edge on this frame is nice.
I have plenty of plain, thin frames to balance out my "fancy" ones!
I love black & white photos, and sepia too. They have a really classic look.
Before hanging up your frames, lay them out on the floor and play with the arrangement. Draw yourself a picture of what frame goes where to help you remember what order you want them in.
I created this photo wall going down our hall to cover the colossal amount of wall space we have!
All these frames are the exact same. I wanted the focus to be on the pictures.
I love standing in our hall and seeing all our fun times!
A level and tape measure are you friends when hanging up a lot of frames! It's worth it to take the time to measure and level the frames. You will save yourself some frustration (experience speaking!)
I'm linking up at Room to Inspire and Someday Crafts
and the DIY Showoff