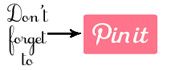 Make sure the price is right! More than

$2-3 is

probably too much

Find a frame with real glass that is in

good shape

Look for a frame with a good backing on it, and a way to hang/display it. You don't want a cool frame with no backing. It will be pain. Trust me!
Next, I wanted to use a black glaze. I've been seeing them used a lot in blogland lately, but didn't have any on hand. I read a tip
somewhere (don't remember where) that you can make your own glaze by wate
ring down paint.


TIP: a glaze makes your frame look especially good if you have details you want to bring out. It doesn't do much if you just have a plain frame. I wanted
a glaze fo
r
this frame b/c of the interesting lines it had.
To make my own glaze,
I grabbed my black acrylic paint and added a little water. I made it pretty runny.
I used a foam brush to apply it to the frame, making sure to get in all the cracks.
I then wiped off the excess with a paper towel, until I got the amount of black on there I wanted.