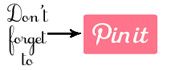 Salt-everyone has it in their pantry! It is a very cheap ingredient to buy. Why not decorate with it? Using salt as a jar or vase filler is easy, and cheap! (and it looks so much better than those fake, glass marbles....)
There are different kinds of salt. They each have a different "look". Decide what kind you like, and then use it in your favorite jar or vase!
Table salt is very fine, and almost translucent. Sea Salt is very coarse, and chunky looking.
In this picture, sea salt is on the left, and table salt is on the right.
Epsom salt is very white, and flaky looking. It reminds me of snow. It is not as translucent as table salt.
In this vase, I used Epsom Salt; it has been a great filler for me!