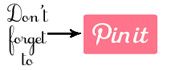 If you read my blog regularly, you know that I am a HUGE fan of thrift stores! If you ignore the weird, used clothes smell, and dig in (literally), you can find great stuff! A little paint, some time and effort, and you can make over so many things to decorate with. Frames are my favorite thing to look for.
Some tips for thrifting:
Look for objects that are

real

-this means real wood frames, real china plates, real silver/gold, etc. Plastic and plastic composite stuff really doesn't look good made over.
Look for things with nice lines and pretty details (these details will come out when you re-paint or re-finish)
Go to thrift stores with a list of things you would like to find, to help you focus as you weed through a TON of junk
If you see something you really like, but aren't sure about (a cool side table, a neat frame), realize that it will not be there if you come back in a few days. Stuff gets cycled out fast at thrift stores!
Now, moving on with this post....I found some great candlesticks this week....you guessed it! At Goodwill!
They had
nice
lines
interesting
details
and were a really
weird
brown/red/gold color! (this is a before shot of them-the picture doesn't show off the odd color that well)
I gave them a quick coat of black spray paint, and used some sand paper to distress the edges
.
They still had quite a bit of that odd red paint showing, but it actually goes great with the red in my kitchen.
I am encouraging all my readers to go to a thrift shop! You will find treasures!