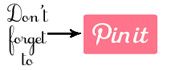 I was inspired to do this project from an idea I saw at Lowe's. (you can find the project tutorial
here
) Their instructions for how to do this project are pretty good, however, I learned a few things in the process of doing this. Learn from my mistakes!
Supplies Needed:
Rubber Doormat (one with a cool design)
MDF Board (decide if you want square or rectangular, and how big)
Paint (for background color -LATEX)
Spray paint (for accent color)
The color combinations are pretty endless.Go with something that complements the room you are working with. I opted to go with Red, Black, and Cream. This wall art is for my piano room, and since my piano is black, I thought this would work. The Lowe's tutorial recommends rectangular panels. I really wanted square, so I just looked at Lowe's until I found some square 2x2 panes. I chose panels that were 1/4" thick, so they wouldn't be too heavy to hang. Pay attention to how
heavy
the MDF/Plywood you buy is-you don't want something that weighs a million pounds on your wall! You can SAVE money by buying bigger pieces of wood, and having them cut down at Lowe's (for free!).
Once you have your boards, and paint, get started! Here are your steps:
1. Paint your boards with latex paint (or stain if you choose)
2. Lay rubber doormat on boards, making sure edges are even, and the design is centered
3. Apply two or three light coats of spray paint. Heavy coats of paint do not work! Let each coat dry completely
4. After spray paint is dry, remove the mat
5. Attach wall hangers to back, and proudly display!
TIPS and TRICKS! (seriously, learn from my mistakes!)
I found out that LATEX paint works great on the MDF/plywood type boards. If you try to spray paint the board (for your background color), and then use spray paint as your accent color also, it DOES NOT work. This is what it looks like when you spray paint the background (black here), and then again use spray paint to accent (cream color). It bleeds and looks gross!
The latex paint will keep the spray paint you use as an accent color from bleeding through the wood. Here is what it looks like when you use latex paint as your background, and spray paint as your accent:
Can you see the difference? The lines on the second photo look so crisp! And yes, I did re-do 2 of the 3 boards. I'm that picky....
When doing the spray paint step, spray from DIRECTLY above. If you try spraying at angles, it will blur. Experience speaking!
Do not try laying your boards on the grass, and then laying the rug on top to spray paint. You need the boards to be on a hard surface. Again, experience speaking!
Here is a close up of the red one, and a shot of all three. I think it looks pretty good!
Let me know what you think!
I'm linking up over at
Domestically Speaking
and
The Shabby Nest