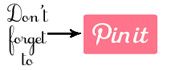 My discovery of thrift stores is a very recent thing! I never really went to them growing up, so I've had fun discovering them. I found some real treasures on my last trip!
First, I scored a REAL silver platter. No fakies here! The details on the edge are what really caught my eye:
This platter is pretty large-about 14 inches across. I had plan for this lovely! It only cost me $1.48 to boot! A little chalkboard paint, and my trusty helper Miss J were all I needed! I'm sure you've already seen this idea in blogland (such as
here
). But, I just had to do one for myself. I thought it was such a cute and versatile idea. I like making things that are
multi-purpose!
First, tape off the edge with some painters tape.
Next, use your chalkboard paint to cover the center of the tray (available at Lowe's)
Use a couple of coats to get the finish you want (mine took 2 coats). Let it dry completely between coats! When finished, use chalk to write whatever you want! I was thinking of using mine as a dinner menu for our kitchen. That way, I can write what we are having for dinner that night (when I remember to cook.....)
What do you think?
My second find were these AWESOME bottles! They were very cool and vintage-y looking.
The best part was that they were all 50% off . Since I was already at a
thrift
store, that meant cheap! My favorite is the short little square one. LOVE IT! I found a great idea
here
, to cover old bottles with twine. I thought that a few of these would look cute in a little grouping in my master bath. The process was simple.
Supplies Needed:
Vintage Bottles (I thought the stoppers on top were sweeeeet!)
Chunky twine or rope (the skinny stuff just doesn't look as cool)
Glue Gun
Scissors
(I mean, looking at the supply list, you can tell this is an EASY project. My favorite kind!)
Starting at the bottom of the bottle, start wrapping your twine. Use your glue gun every few inches to glue the twine to the bottle. After you get it started, you can use the glue less frequently. As you get to the top of the bottle, you'll need to use more glue to help the twine stay in place. You can add any decorative touches you want; stamping designs on the twine, or adding little distressed looking tags would be cute. Here are mine:
Cute, or not so cute? I think cute!