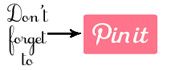 Quiet Book Time!!
I have finally started working on a quiet book for Miss J. It has been on my to-do list for a loooong time. It is taking longer to finish than I planned, so I am going to post about it parts, until it is finished! I know that this will be so great to have for Dr. Office visits, car trips, and church. Here are some great resources for making quiet books, and to get ideas.
Crafty Chicc
Homemade by Jill
Naptime Journal
Quiet Time Template
Supplies Needed:
(My quiet book pages are 12x12, to give you an idea of how much stuff you'll need)
White Fabric (2 yards)
Fusible Interfacing (2.5 yards)
Felt in assorted colors
Sewing machine
First, prepare your pages. I cut out 10 squares of 12x12 fabric. I also cut out 10 squares of 12x12 fusible interfacing. Fuse the interfacing to your fabric with an iron. There are instructions included with the interfacing, and most will tell you to set your iron to 'cotton' setting. Follow the manufacturers instructions to tell you how long to press the iron to the interfacing (make sense??). The interfacing will make your pages
s
turdy
, and will make it
easier
to sew on the felt pieces.
Mailbox Page:
Template can be found
here
Cut out felt pieces.
Sew mailbox post on first
Next Sew on grass
Attach red flag to mailbox (I used a snap, you can use a button also)

Sew on mailbox part itself, leaving the inside curve OPEN so the letter can fit in
Sew on flap, only at the bottom, so it will open
Sew felt 'stamp' on letter

Cupcake Page:
Template is here:
Cut out background fabric. I chose shiny fabric to resemble a cookie sheet.
Sew on background fabric to prepared page

Cut out cupcake tops (2 of each color)
Cut out cupcake bottoms (1 of each)
Sew bottoms onto prepared
page
Attach sequins to 1 set of the tops
Attach velcro to backs of other set of cupcake tops
Sew top pieces together (one has velcro on it, one has sequins)
This will make your pieces

sturdier

Sew opposite side of velcro to prepared page, and attach cupcake tops
Gumball Machine Page
Template is
above
Cut out felt pieces
I did

not

include a pattern for the gumballs themselves, it's just a circle (Cut out

2

of each circle)

Sew on round part of gumball machine FIRST
Sew on red bottom piece next
Sew on black door
Sew on gray money slot
Sew on ONE of each color gumball
Attach velcro (pokey side!) to the backs of remaining gumballs
Attach gumballs to matching colors
Tree page:
I made my own template, but a good one can be found
here
(To make your own template, just free hand draw it, and use that as a pattern to cut out; easier than it sounds. Just try it!)
Cut out felt pieces
Sew on grass first
Sew on tree trunk next
Sew on leaves (or just a big cutout of the top of a tree, like I did)

Attach velcro (soft side) to tree where you want the apples to be
Attach velcro (pokey side) to apples
Attach to tree!