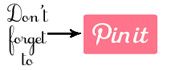 Felt boards are a great teaching tool. I was first introduced to them when I was an elementary school teacher before I became a mom. I would use it to teach colors, numbers, shapes, and all other sorts of things. At home, I have always wanted a set of "felt figures" to help me teach scripture stories to my children. Such as these:
They look nice, and are a fun, hands on way to teach little ones. Buying them can be expensive though. A set like this will cost you around $50! Even if you buy the stories individually (for instance, just Noah's ark), it is still $15. That is NOT in my budget! So, I had to get
creative
.
There are various resources out there that make felt board figures available. As I looked for resources, I found a blog that has 48 flannel board stories in ONE place, and they are available to
download!
Here
is where you can access this AMAZING resource. You can also find similar resources for shapes, colors, etc... if you want felt figures to teach other subjects as well.
This is the creative part. Normally, the idea is that you print the figures (or shapes, colors, etc...) on paper or copy them from a magazine and then, using velcro, place them on the flannel board. These can be a good substitute for the more expensive, pre-made felt figures and can be made more durable with lamination. I'm stubborn though and I really wanted figures just like the pre-made felt ones! I wanted to turn these into felt figures, and have an entire library of scriptures stories, for not a lot of money! The key is
printable T-Shirt Transfer Paper!
Supplies Needed:
8.5x11 inch sheets of felt (20 cents a sheet at Wal-Mart)
Printable T-shirt Transfer paper (found in the office supply section of Wal-Mart, Target)
Iron
Scissors
Manilla Folders (to create files for all the felt figures)
Steps to make FABULOUS FELT FIGURES (for
very
little money)
Print story figures (found here) on Printable T-Shirt Transfer paper
After printing your story on the transfer paper, it will look like this:
Cut out

each

picture with a small margin around the image. Keep the edges round; it prevents the edges from lifting while ironing.
After cutting out your pictures, lay them image side DOWN on your felt.

Use an iron set on cotton (highest setting) and NO STEAM
Apply a good amount of pressure to the pictures (with your iron of course!) moving the iron back and forth over the picture. It usually takes about 20 seconds to transfer it.

Test an edge of the picture to make sure it transferred all the way by gently peeling off the paper backing. If it comes off easily, it probably is ok. You can eyeball it.
After you peel all the paper off, cut out your images from the felt.
Print off coordinating story/lesson to go along with each figure. (located beneath story figures)

Voila! you have an entire set of felt board figures for CHEAP!
Here is what my "Adam and Eve" set looked like when finished:
STORAGE for all your new felt figure sets is important! Keeping them organized will save you time. I bought a box of plain old manilla folders. I taped BOTH sides of the folder closed, making a little pouch. I wrote the name of the story on top, and put all my figures inside with the story/lesson to go along with it.
I now have felt figures for dozens of scripture stories. It makes teaching the scriptures so much easier for our little ones. It takes some effort to make all the stories, but is WELL worth it! I use my 'collection' all the time. And guess what? It was WAY cheaper to make than to buy.