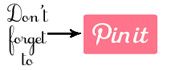 Do you have a jar/bowl/vase that needs 'fillers'? Such as these:
I do! I have more bowls and jars than anyone should! I always see great fillers at Pottery Barn and Pier One. However, they are
expensive.
You know me, I like to make it myself if I can! These fillers from Pier are $4-6
each:
If you want to make some fillers yourself, grab these supplies:
Foam Balls 1-4 inches (in floral department)
Twine
Glue Gun
Assorted dried beans (look in your pantry....)
Spray on adhesive (I use 3M)
Spray Paint
Bamboo Skewers (trust me!)
For TWINE fillers:
Starting at the end of the foam ball (not the middle!) glue down the twine
Use glue gun to wrap twine around the ball in a circular motion
Wrap all the way around, until they look like this:
I did large and small twine balls
TIP: I found a 4 pack of ping pong balls at Target for $1. Great filler, for 25 cents each!
For "kidney/lima BEAN fillers"
Grab your glue gun and whatever size beans you have handy
Starting in the middle glue beans all the way around.
Gluing in a circular motion, make it look pretty!
Work your way to one end of the ball
Go back to the middle, and work your way to the other end
This takes a while, since you glue each bean individually
Isn't the texture

awesome?!

To spray paint, poke a

bamboo skewer

into your foam ball
This will keep your hands clean while painting it! (genius, right?)
Spray a light coat of paint, and let it dry. Do this over and over. (mine took about 4 coats to look pretty)
I poked mine into the ground outside while it was drying
Cute, huh!
For "LENTIL fillers"
Poke a skewer into a foam ball
Spray, covering completly, with adhesive
Fill in any gaps by patting lentils in place (your hands will get

sticky

)
Spray paint color of your choice
Forgive the bad lighting! Yellow ball is actually a great, pale yellow. I took these pictures at night, and the lighting doesn't do them justice!

I think they look cute! I've got a few more to make to really fill up my bowl!