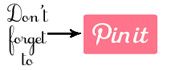 Problem: A collection of earrings lays scatt
ered i
n
my bathroom drawer. I am constantly losing them, because I don't have a place to hang them.


Solution
:
Go to Michael's and find stuff to make an earring stand!
Supplies needed:
Unfinished wood frame
(with a large enough opening)
Wood candlestick (unfinished)
Wood finial (unfinished)
Wood trim (optional)
Wire mesh (can be found in sculpting section)


Staple gun (a hot glue gun would work too)

Spray paint
Sandpaper
Gorilla Glue (the best glue EVER!)
Here we go....
I couldn't find a frame with a large enough opening, so I chose a wood plaque thingy (descriptive, I know....) with a nice border-
I then used my saw to cut out the middle. (If you are lucky enough to find an unfinished frame with a large opening, congrats!)
Cut mesh wire to width of your frame (it's super thin wire; very easy to cut)
Use gorilla glue to glue your frame to your candlestick. You need to clamp the pieces together, like this:
After the gorilla glue is dry (1-2 hours), attach your finial with gorilla glue. I couldn't figure out how to clamp this piece on, so I very carefully attached it and let it dry.
Spray paint your earring stand (I chose black; of course!!)
Spray paint your mesh wire too-both sides
If you are using wood trim, paint it up!
After all the paint is dry, cut and attach your trim to the frame (if you are using it). I think this trim adds a nice detail.
Simply measure each side, cut the trim, and glue in place (hot glue is easy...)

Attach your mesh wire to your earring stand with a staple gun (hot glue would probably work too)
Use sandpaper to

rough up

the edges a bit, and give it a more distressed look.
Add ribbon, twine, etc to dress it up.
I was inspired by the girls at Shanty 2 Chic. Check our their project that inspired me
here
.
Linking up at
TidyMom